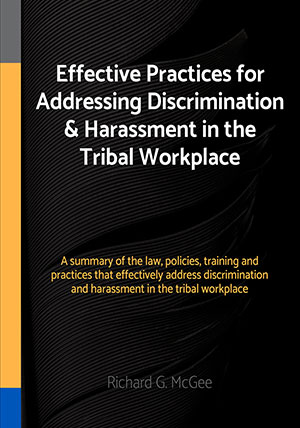 Effective Practices for Addressing Discrimination & Harassment in the Tribal Workplace is a short summary of the law and best practices related to discrimination and harassment.  After that summary, Effective Practices includes a sample law and detailed checklists summarizing the best practices in developing relevant policies, training and enforcement protocols.
The checklists are intended to be useful tools in evaluating a tribal employer's policies, training and enforcement protocols.  With that tool, the tribal employer can celebrate when those best practices are already incorporated into the tribal employer's practices and engage in a conversation when there are opportunities for improvement.
Please reach out if you are interested in a copy of Effective Practices (see link below) and the checklist from Effective Practices can be downloaded by clicking on the other link below.